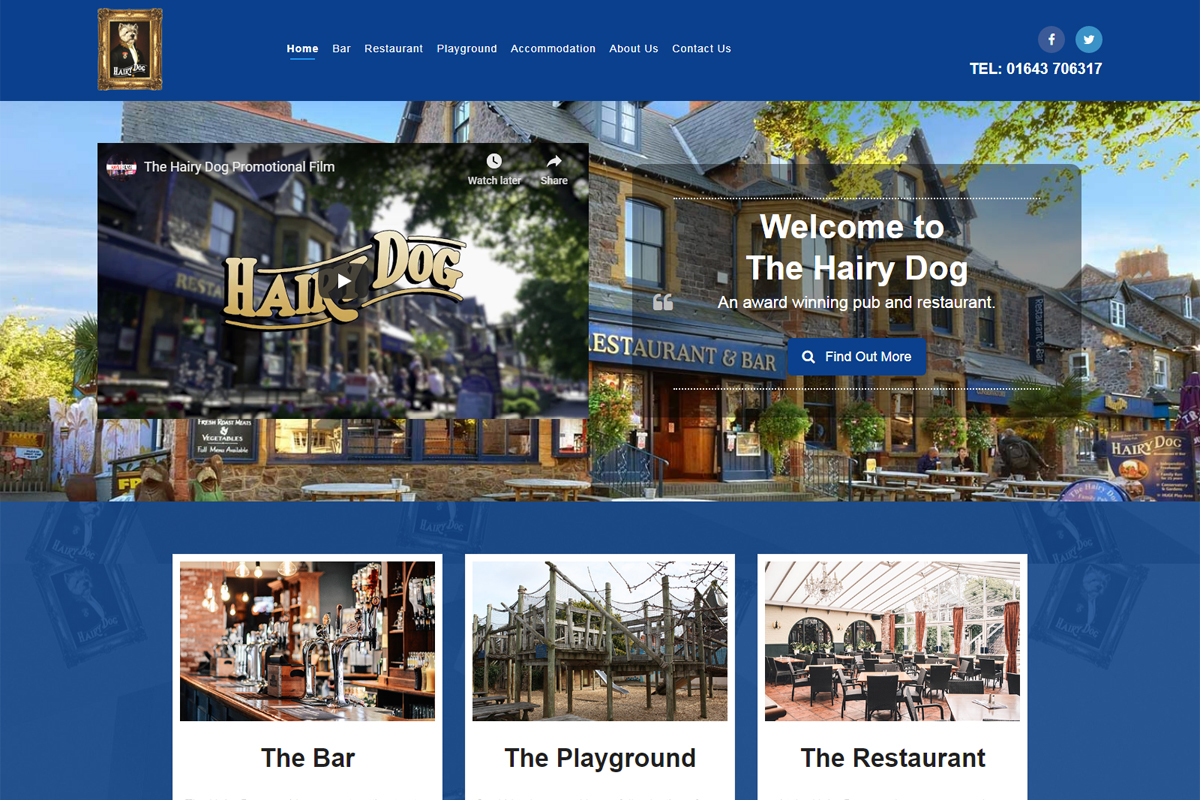 The Hairy Dog
The Hairy Dog is a very child-friendly pub, but later in the evenings it is also a perfect venue to meet up with friends for a drink and a meal, and enjoy the livelier atmosphere. The pub has large plasma screen TVs, so you can watch all the major sporting events showing on Sky sports while enjoying your drinks.
Situated in Minehead Town Centre which borders Exmoor, a short walk from Butlins. The Hairy Dog has been a family run since 1982 National Award-Winning Bar & Restaurant. Our objective is to serve freshly prepared food at affordable prices.
Corporate Website
https://www.thehairydog.co.uk/
This website is a corporate website that has 8 active pages and displays all information relating to The Hairy Dog from the bar, the playground and the restaurant. The website also links through to The Stones website for booking rooms.
Challenges & Solutions
The challenges for this website was not in the initial build stage but rather in the running of the website and getting people to visit the website by continually looking at the keywords on the pages and adapting them to fit the trends of what is being searched.